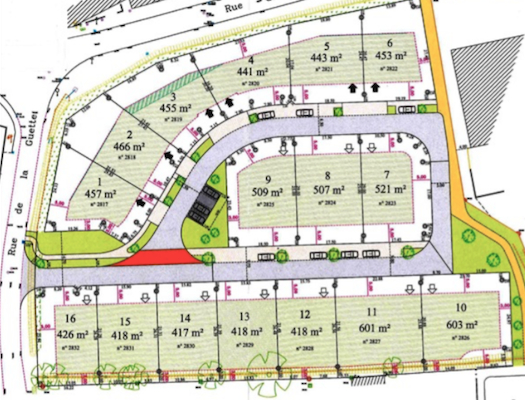 RESISTANCE AGAINST THE "ALUR" LAW
This law for "Access to Housing and Renovated Town Planning" of March 2014 applies throughout the country without distinguishing the city from the countryside. It is an aberration for our campaigns in that it has removed the notions of Coefficient of Occupation of Soils (COS) and minimum area of ​​land to build. As a result, historically residential areas are transformed into subdivisions ...

After consultation with a lawyer, the association wrote to the Mayor to denounce the perverse consequences of this law and propose to introduce in the PLU a concept of maximum footprint of buildings on land.
It was received favourably however the coefficients suggested by the Mayor's office will allow, despite everything, 100% more construction than previously permitted. We voted unanimously to inform the Mayor of our position, that is, to accept construction of 50% more than the old regulations i.e 20% in zone Ub, 13% in zone Uc and Ucc and 18% in zone Ucb.